This 10-day challenge has been awesome. I have learnt so much in the last 10 days and it has really got me excited about living a life of freedom.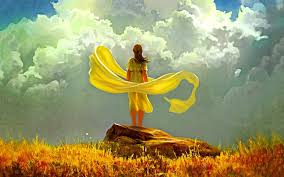 I loved that no matter what I had on that day my most important action for the day was to write this blog post. I was part of a local wearable arts award event last weekend and so it could have been easy to say that I was too busy to blog. Instead what I did was get up early each morning and get the blog post written. I found that when I had a deadline to write the post I just got on with it and got it done.
So my key takeaway from this challenge is that no matter what we have going on in our life we just need to have discipline and focus to get the most important tasks done for the day. Once this is done then you can go about your day enjoying your freedom based lifestyle.... and it feels so freaking good knowing that you have got the important work done.
I realised that as the challenge went on writing the blog post each day got easier and easier and the writing began to flow.
Hands down my favourite blog post challenge was day
9 location independence
. As I started to write the blog post and think about having a month in Greece hiking and having lots of fun adventures, I also came up with a new coaching programme idea that would allow me to run a group programme while I was in Greece having my cool adventure. This idea and the blog post all link back to my why "to have amazing experiences and outdoor adventures". The idea that I came up with is to have a group programme coaching people on how to live a healthy lifestyle while travelling and on the go.
Thanks
Natalie Sisson
for allowing me to take massive daily action and keep fighting for my freedom. By taking consistent daily action I am creating the life that I deserve. Since doing this 10-day blog challenge I have realised that I need to stop working so much and get out and have more cool adventures; so starting this Saturday I have organised a bike ride that I have wanted to do for the last 2 years which includes getting picked up by jet boat. Yahoo bring on more blogging and more cool adventures and having a life of freedom!
This blog post is in response to Natalie's 10 Day Freedom Plan Blog Challenge Day 10